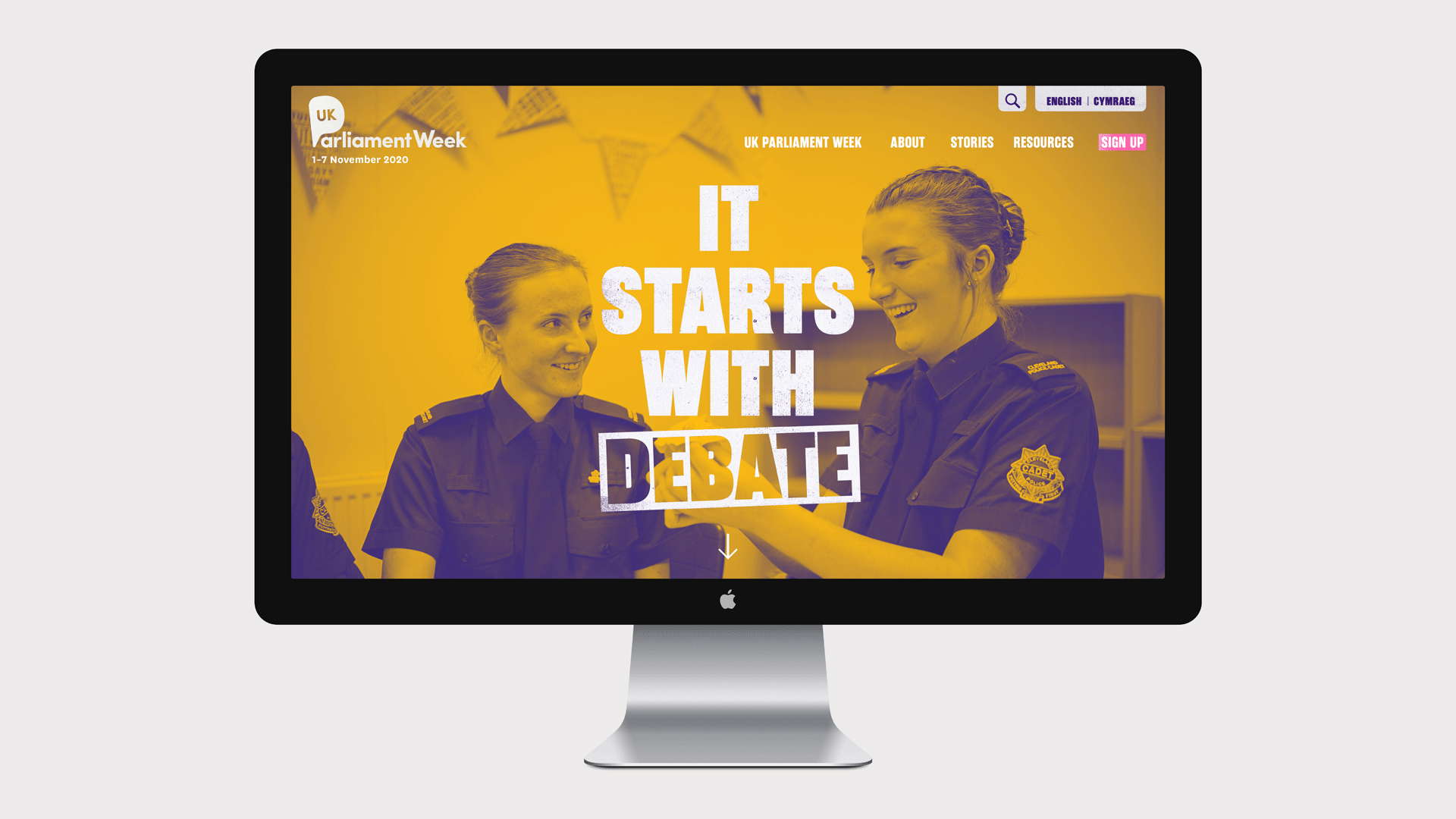 Power to the People
29.10.2020
We like to think it was our new brand identity that resulted in a 32% rise in activities during UK Parliament Week last year – with over 1.2 million people taking part. But we have to concede that Brexit may have had a little something to do with it.
But who would have thought something would come along this year to make Brexit look like a squabble over the fence between neighbours! So to reflect the increased focus on Parliament we've ramped up the visual identity another notch for this years festival which takes place across the UK this week.
We've given it more impact through the bold use of colour, more interest through stylised imagery of participants, and more emphasis by highlighting key words and phrases to galvanise people to get involved. In addition to the usual posters, handbooks, interactive resources and props, this year we've also designed a new website and social media content to mark the 10th anniversary of the event.
The time for action is now people (so click here!)