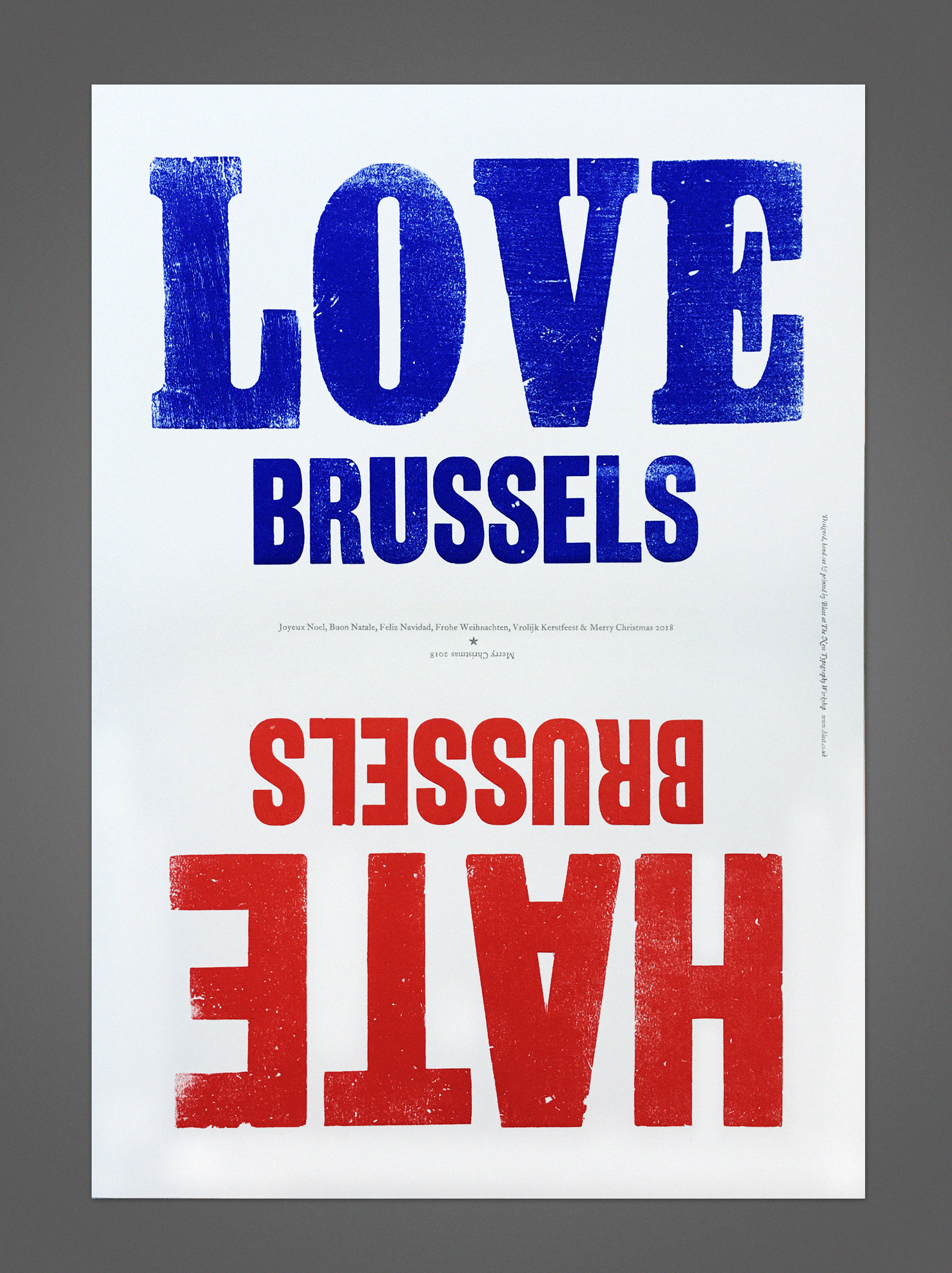 A nation divided!
18.12.2018
We all know that nothing divides opinion quite like Brexit, with the possible exception of the nation's festive 'favourite' the humble sprout.
In late November the Blast team set off for another outing to The New Typography Workshop, to get our hands dirty and create this year's Christmas poster. After our last letterpress adventure we tried hard not to mention Brexit, but somehow it was unavoidable. Sorry.
Whichever side you're on, we wish you a merry Christmas and a nation united in 2019.
Peace.
Designed, hand-set & letterpress printed
by Blast at The New Typography Workshop,
on Fedrigoni Freelife Vellum White 170g
Thank you to Mr Smith for your expertise and patience.