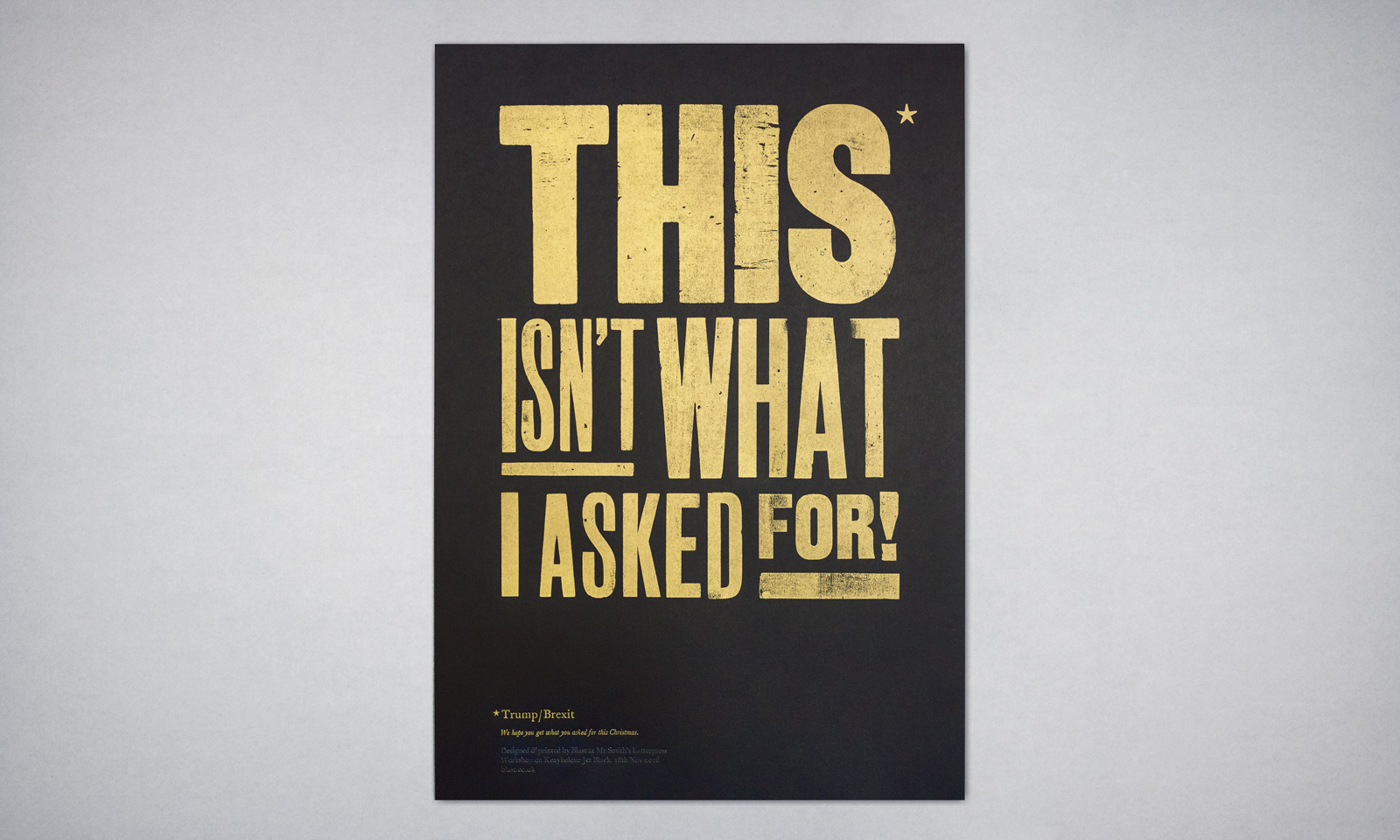 This isn't what I asked for!
12.12.2016
2016 has been a 'funny old year'. Bowie, Muhammed Ali and a host of Greats left us. Britain exited the EU and everyone responsible left us in the lurch. America simply left us wondering 'WTF?!'
So when the Blast team set off to get our hands dirty and create our festive letterpress mailer, we thought it appropriate to make our own statement – using big wooden letters and gold ink.
Whatever your political persuasion, we really hope you get what you asked for this Christmas.
Peace.
Designed & printed by Blast at
Mr Smith's Letterpress Workshop
on Keaykolour Jet Black