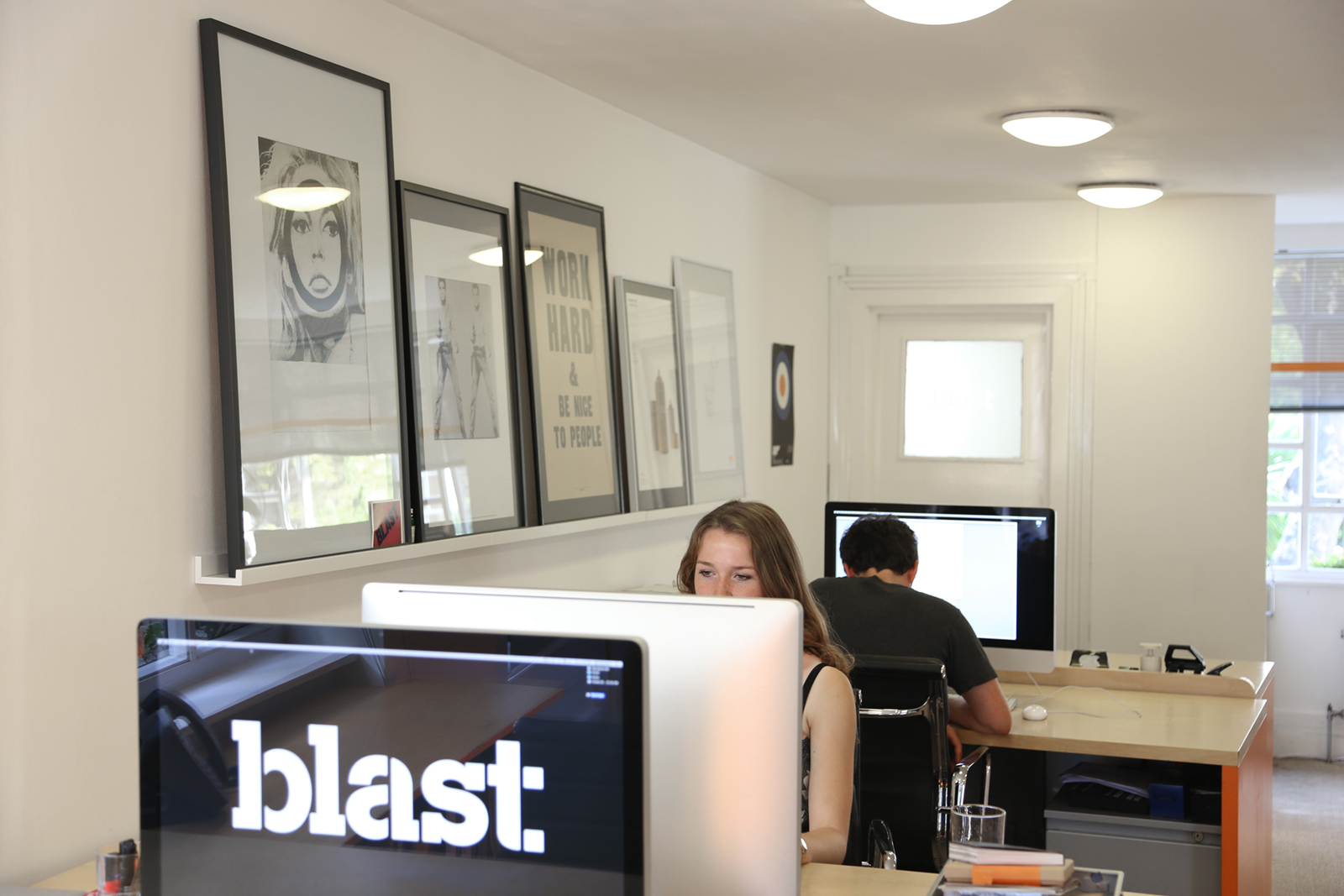 Join our creative team
11.01.2018
We're a creative design consultancy based in Islington, London. For over 20 years we've been producing original brands and communications that make our clients stand out. Our work is thoughtful, intelligent, ideas-driven and beautifully crafted.
Right now we are looking for a middleweight designer to join our creative team. At Blast we require strong original ideas and conceptual thinking, combined with accomplished technical abilities and aesthetic styling.
We're looking for positive, hard working designers who can work individually or as part of a team. Creatives with a genuine interest in art, culture and a passion for design.
Applicants should have a top-quality portfolio, a good knowledge of Adobe CS and experience designing for web, digital and social media.
Please send your CV, PDF portfolio and covering letter to jobs@blast.co.uk explaining why you'd like to join our team.
Salary dependent on experience, talent and potential.