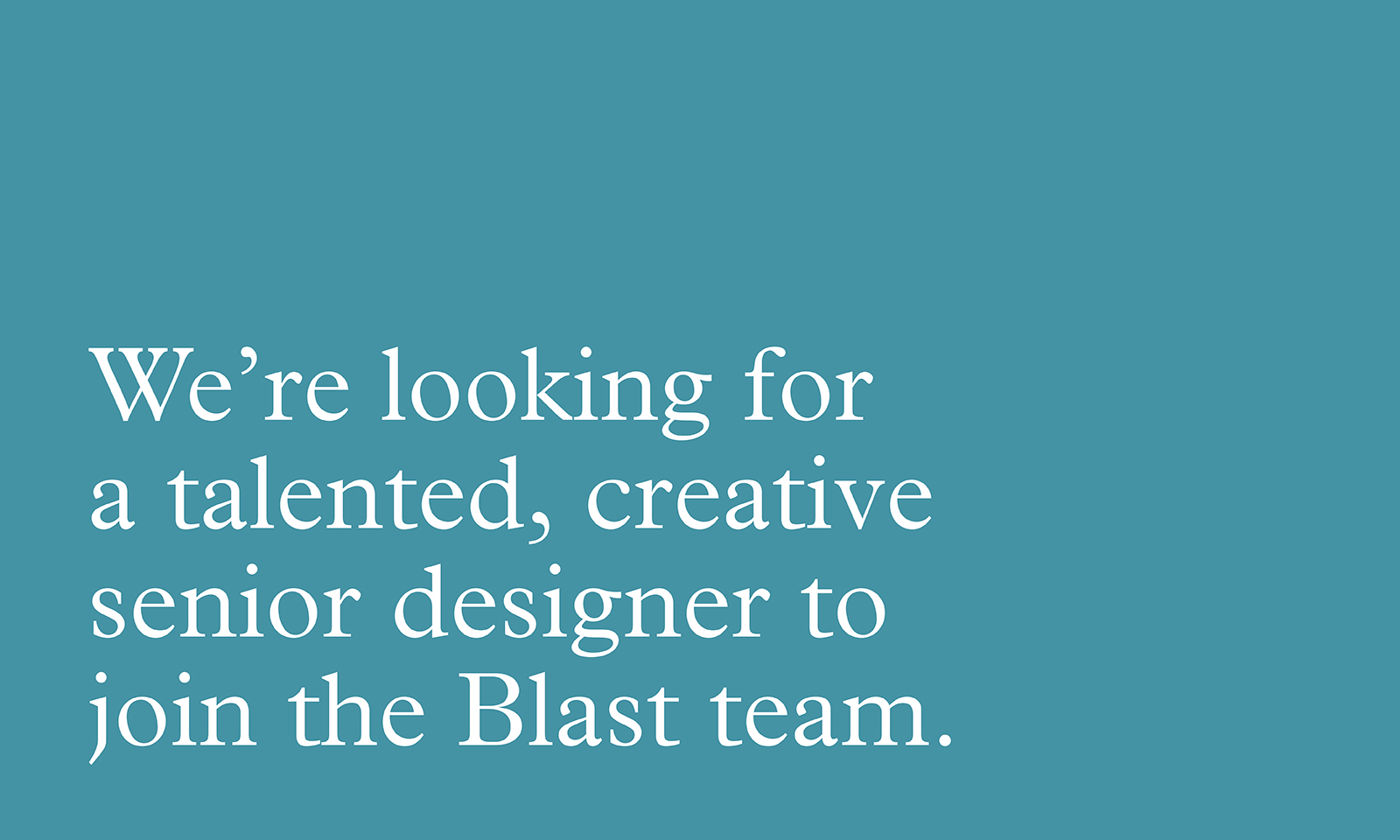 Join our creative team
23.03.2021
We have a new opportunity for a senior graphic designer to join the Blast team. 
This would mean being the lead designer on a range of strategic, conceptual and creative projects for clients in a variety of sectors including culture, media, education and property. Our work is varied and you would work with our creative team developing brand identities, campaigns, websites, films, animations and environmental graphics. 
At Blast we require strong original ideas and conceptual thinking, combined with accomplished technical abilities and aesthetic styling. 
We're looking for a positive, conscientious designer who can work as part of a team or individually. A creative with a genuine interest in art, culture and a passion for design. 
Applicants should have a top-quality portfolio and at least seven years experience creating brand identities and communications, with a good knowledge of designing for both digital and print. 
If this type of opportunity interests you please send your CV, PDF portfolio and covering letter to jobs@blast.co.uk explaining why you'd like to join our team. Salary dependent on experience, talent and potential.